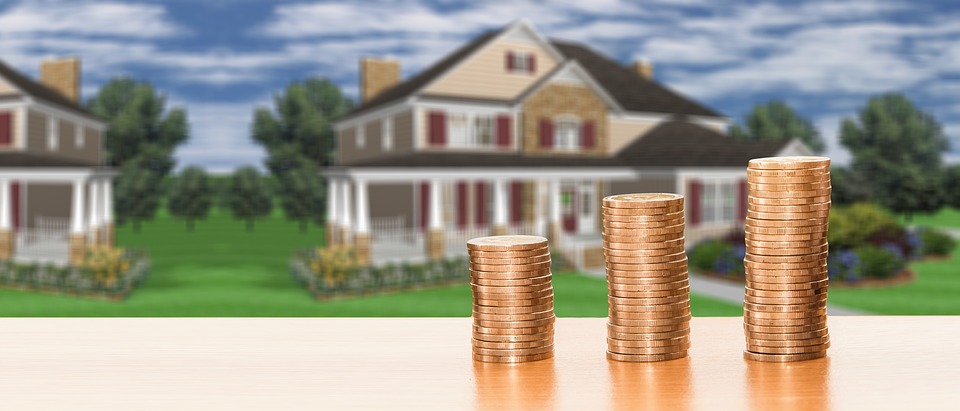 Rich Dad Poor Dad by Robert Kiyosaki
Rich Dad Poor Dad by Robert Kiyosaki
Robert Kiyosaki, the author of this book, had two fathers, a well-educated father who had a Ph.D. yet died broke, he called him poor dad, the other one was not that well-educated but was rich, he called him rich dad, one might wonder, how can someone have two fathers at the same time, that's a small part of what we're going to learn when we proceed in this book, Robert started the dream of being rich when he was young, his poor dad always wanted him to study better and have a safe job at a large company, his other dad, the rich dad, his friend's -Mike's- father, wanted him to take risks, to learn that not all lessons are taught in school, that some lessons have to be taught by actually passing through them, these kinds of lessons won't be acquired by simply going to school and getting good grades, sure it's important to have a good education but life is not just about that.
The rich don't work for money.
There's this old story about a man who owned a donkey, whenever he wanted the donkey to work harder, he'd just put a carrot in front of the donkey's eyes, so the donkey got motivated by the carrot, it kept walking and walking hoping to reach that carrot one day, this was good for the man but not that good for the donkey, see? The carrot here is an illusion, just like money, people keep working and working hoping that someday they would become rich, but money here is an illusion, you'll never reach it if you're working only to take that carrot, instead, make the money work for you.
When you first start your journey of making money, don't work to gain money, fear and desire always control how we act, first, our fear of not having enough money makes us work harder each day, then our desire takes control and makes us imagine all the beautiful things money can do, our fear and desire put us in a never-ending cycle of wanting more, so we work harder to make more money and as a result, we spend more, this what rich dad called the Rat Race, instead, avoid that trap, avoid the trap of fear and desire because that's how most people who want to be rich fail, you have to make money work for you, when you get a job, don't just go there to take your paycheck at the end of the month, barely pay your bills and then repeat the cycle all over again, or even work harder at another job, still working only for money, that way you're never going to be rich.
Confront yourself, tell the truth, you don't have to say it to other people, just say it between you and yourself, are you just looking for security at a safe job? Are you just working to make more money because you think that this is going to make you rich or that this will satisfy you? If the answer is yes then let me tell you that unfortunately that way you're never going to make it, you'll die broke, if your answer is no then this is the first step, never let your fear of not having enough money or the desire to make more make you react without thinking, that's a big step on the stairway to failure, sure we all have our desires and our fears, but never make them control you and lead you to act irrationally, instead, think well, think and put your mind first before your emotions.
We have business schools, but they do not teach us how to lead a business or start one, all they teach us is how to be bean-counters, how to fire people and give orders, they hardly ever teach you how to be a leader, that's why doctors raise their prices, and when they do, people can't afford it, and as a result, lawyers raise their prices, and the cycle keeps moving until everyone has raised their prices leading us to a society full of poverty and sickness which will finally lead to chaos.
Every day when you wake up ask yourself if are you doing all you can, if this is your fullest potential, don't be like normal people who just go day by day thinking about money and how to work more to get a better raise, don't go around thinking "My boss doesn't pay me enough, I deserve a raise, I deserve to earn more money", when you stop blaming other people for your problems, don't blame your boss for not giving you a raise, don't blame the taxes, when you accept that the problem lies within your way of thinking, then and only then, you'll be able to solve it, that was the first lesson that rich dad has taught Robert.
A part of that lesson was that the rich dad made them work at a convenience store for free, they kept working, not thinking about money, in their working hours they had a free mind and enough time to get new ideas on how to make money work for them, the convenience store, they saw the store clerk cutting the front page of comic books in two halves, she kept one half and threw the rest of it away, then a distributor comes at the end of the day to take the top half of the book for credit and give new comics to the store, so they waited for the distributor and when he arrived, they asked him if they could keep the old comic books and he agreed, only if they agree not to sell them, so, they started a business where they allowed kids from different places to read old comic books, 10 cents per book for two hours and then return it after that, so technically they're not selling them, they didn't even have to work at the garage where they rented the comics, they hired Mike's sister and payed her just one dollar a week, , they made 9.5 dollars a week, they finally learned how to make money work for them, not the other way around.
There is only one rule to become truly rich and that is you MUST Learn the difference between liabilities and assets, and buy assets.
The Only Rule Of Rich!!
This may sound so simple, but it's the only rule that you need to become rich, the poor and the middle class buy liabilities that they think are assets, the rich buy assets.
Rich dad believed in the KISS principle, Keep It Simple, Stupid, so he kept it simple for our author and his friend, Mike, that's what made them build a strong foundation, the simplicity of the teaching, there's a reason why not everyone is rich, if it's that simple then everyone would have been rich, right? No, it's the total opposite of that, it's simplicity is actually the reason why no one thinks of it, people think they know the difference between them but they only care about "literacy" and not "financial literacy".
These are the simple drawings that rich dad used to explain the difference between assets and liabilities.
The cash-flow pattern of assets is as follows:
The income statement is sometimes known as "profit and loss statement", it simply measures money in and money out.
The balance sheet balances the assets against liabilities, most educated accountants do not know how to relate between the income statements and the balance sheet.
The cash flow of a liability on the other hand is as follows:
Now that the drawings made it easy for people to understand, it's now easy to put them in words, assets are things that puts money in your pockets without even having to work on it, like if you buy a house and rent it for others, then that rent could pay for the house loan and still put money in your pocket, while liabilities are things that take money out of them, for example, buying a house and living in it without renting it, that way you're only spending money without gaining any, to be rich, simply buy assets, to be poor, buy liabilities.
The rich people have more money because they understand this principle correctly, the poor have less money because there is something in that principle that they don't quite understand, that's why it's so important to be financially literate, not just literate.
Numbers alone do not mean anything, the story is what makes the difference, in most families who work hard, their cash flow pattern shows their hard work but it's mostly for nothing since most of it is spent of liabilities rather than assets.
This is a cash flow of middle-class:
That's how the middle-class spend their money, and if they continue to do so, they'll forever stay middle-class or even get poor, because they're spending their money on liabilities, as mortgage, car loans, house loans & credit card fees, that's why most of their money is wasted.
Poor people, on the other hand, do not buy liabilities, but they don't buy assets also, they only earn money from their income being their salary and they spend it on daily life expenses, as an example, a man in the poor class, makes a thousand dollars out of his work, he pays 300 dollars for his small house rent, 200 dollars for transportation, 200 dollars as taxes, and 200 dollars for food and clothes, they are left with nothing, and even sometimes they may have to borrow extra money making them even poorer.
The rich, however, buy assets, not liabilities, their assets work for them and generate money without even having to work on them, as an example, the rich buy a house on loan and then rent it for other people, say they pay 1 dollar for the loan installment per month, so they rent it for two dollars, that way when they get the money from the rent, they can pay the 1 dollar for the loan installment and still make a profit of another one dollar, without having to move a single finger, their assets work for them.
So, the real difference between poor dad and rich dad is their mentality, it's how they decide to handle their money, nothing more.
Back in the 1960s, when you asked kids what they wanted to be, all would answer that they wanted to be doctors or to have good grades, everyone thought that getting good grades necessarily means that this person is going to make a lot of money, however, when you look at these kids after they grew up and became doctors, most probably you'll see them struggling financially, because they've always thought that more money could solve their problems, today, kids want to be famous athletes, CEOs, movie stars or rock stars, they now know that academic success and getting good grades is not the only thing that can make them successful, career-wise.
The financial nightmare is now common, newly married happy couples who start their life in a small home, thinking that because they got married now their salaries are joined together and doubled by two, so they decide to save to buy a bigger house, so they focus more on their careers and their incomes begins to increase, and as a result, their expenses go up as well, when you make more money without being financially literate or without knowing how to use them, you spend more, it's a cycle that never ends, the new couple now saved enough money to buy a new house, thinking that they're somehow getting richer, but the truth is, they now added more liabilities to their cash-flow, property tax, and then they go and buy a new care, new furniture, new everything, their liabilities are growing and growing, so as income increases, expenses increase, and liabilities increase too, they suddenly wake up and find themselves trapped in the Rat race, they keep repeating it all over again.
They always come to Robert, our author, asking him how to make more money, the problem is that they think that more money will solve the problem which is completely wrong, the problem is not that the money is not enough, the problem is that they can't handle what they already have, there's a saying that perfectly describes this situation, it goes like, "when you find yourself in a deep hole, stop digging."
Why do most people fear public speaking? According to psychiatrists, people fear public speaking because they're afraid of rejection, afraid to be different, to be judged and to be an outcast, that's the exact same reason why most people decide to do what everyone does, to go with the crowd, "your house is your biggest asset", "take that loan", "that's a promotion", "buy a new house when you get a raise", we often hear people say those stuff, and we believe them, it must be right because everyone is doing them right? Well, no, rich dad said that the Japanese were aware of three powers, the sword, the jewel and the mirror, the sword resembles the power strength, the jewel resembling the power of money which is a strong one and the mirror resembling the power of self-knowledge, and that's the greatest power of them all, when you have the power of self-knowledge, when you're able to look yourself in the mirror and ask yourself if what you're doing is the right thing to do, if you should follow the crowd, this is the greatest power you can ever have.
The poor and the middle-class leave themselves to be controlled by the power of money, that's why they don't become rich.
At the age of 16, Robert and Mike used to spend hours with his rich dad at meetings that he held with accountants, managers, investors and employees, here he was, rich dad, the uneducated man who left school when he was 13 years old, conducting a meeting and ordering other educated people and teaching them about business stuff, a man who did not go with the crowd, who took risks and didn't fear being judged and considered an outcast, as a result of attending those meetings, our author and his friend couldn't bear school, whenever teachers ordered them to follow a set of rules and never deviate from them, they saw how school discouraged creativity, how they were molding student into a certain shape that's acceptable by society, when the teachers said that being successful and rich is dependent on getting good grades, they disapproved, one day, Robert had an argument with his poor dad when his poor dad told him that he considered his house the best investment, he was caught in the Rat race, his income matched his expenses never giving him a break, Robert tried to explain to him that the house was a liability and not an asset, explaining to him how the house is just taking money out of his pocket, that was the difference between poor dad and rich dad, rich dad considered the house as a liability, while poor dad thought of it as an asset.
The argument went over to explain to his poor dad that most people work hard to pay for a house that they will never own, because they take a 30-year loan to pay for the house but they never stay in it, they just move into a bigger house renewing that 30-year loan, also, houses do not necessarily go up in price, there are some people that owe a huge amount of money for a house that's now worth much less, the biggest loss that people suffer from is not being able to take other opportunities for other investments, because all their money is tied to that house, they never get to learn about investment, they lose precious time that could have been used to buy assets, if people would just start buying assets early in their life, their future life would be so much easier on them.
As an example, Robert's wife's parents moved into a bigger house and thought it was good and refreshing to own a new house, thinking it's an asset, however, they were surprised when they learned that the property taxes went as high as 1000 dollars, they were also retired which put a huge strain on their retirement budget.
Of course, this is not an encouragement to not buy a house, but instead, when you want to move to a bigger house, buy an asset instead of buying that house, make that asset work for you generating enough money to be able to pay for that house. There's a reason why the rich get richer and why the middle class continues to struggle, the rich buy assets that generate more than enough money to pay for the expenses, then the rest of that money are invested again on assets generating more money, while the middle class rely mainly on their salary which pays for their expenses, and as their salary gets bigger, they get bigger taxes and their expenses grow too, forever stuck in the Rat race.