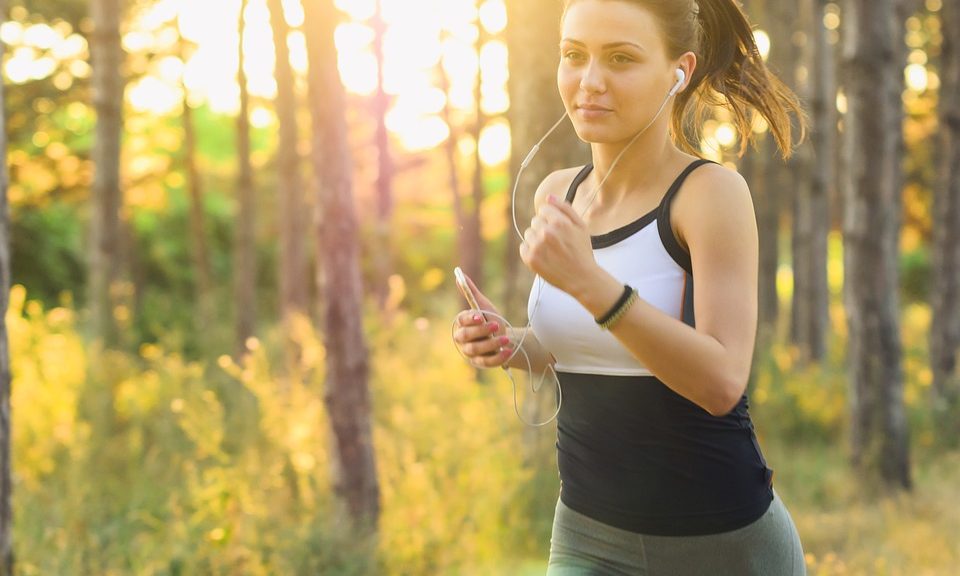 HIGH PERFORMANCE HABITS : HOW EXTRAORDINARY PEOPLE BECOME THAT WAY by BRENDON BURCHARD
HIGH PERFORMANCE HABITS : HOW EXTRAORDINARY PEOPLE BECOME THAT WAY by BRENDON BURCHARD
Do you want to know how CEOs and high level managers maintain their high performance? There is a difference between achievers and high performers. Achievers work hard to reach success. They've fought many challenges. They keep on doing more.
How can you be a high performer? How can you handle the demands and perks of long-term success? The secret is to learn the high performance habits.
Habit 1
Seek Clarity
To seek clarity means to always know who you are and what your goals are. It may seem that these questions are basic but they do have a great impact on your life. Being clear on who you are means that you know your strengths and weaknesses. If you're clear on who you are, you also know for sure what is valuable for you.
If someone asked you, "Where do you see yourself ten years from now?" do you have an immediate answer? High performers can answer that question easily and confidently. That is because they have a clear idea of what they want to become. They have a well thought of idea for their future self and they are working towards it.
High performers plan around the skill set they want to master. They do not settle as generalists. They want to be specialists. For example, if a high performer is interested in music, he does not try to learn every instrument. He focuses on a single one. He would look for an expert teacher and practice hard.

Habit 2
Generate Energy
Brendon Burchard found out in his research that senior executives and CEOs possess the highest energy. They are the most energized in any company. The energy level of senior executives and CEOs can be compared to the energy level of pro athletes.
Do not wait for something to bring you joy, excitement, motivation or love. All those positive emotions can start from you. It is possible to generate high energy when you choose too. You can generate positive emotions anytime you need it. In order to do so, you can follow these steps.
The first one is "Release Tension, Set Intention". Brendon Burchard has coached many high performers. He worked closely with them. He observed that the cause of low energy among CEOs and other high performers is poor transition.
What is transition? It is when you change from one task to another. The moment you get up from bed is a transition. You shift from sleep mode to work mode. You take a bath and prepare yourself. Maybe, you get your kids ready for school. You take the public transport and arrive to your office. Those are more transitions.
Now, imagine that in one of your meetings, you had a conflict with your boss or colleague. After that, you have to do more paperwork on your desk. You may pass on the negative energy to your next tasks. If you don't take a break, you will feel worse as you go through your day.
You lose your presence of mind. When you get home to your family, it may be that you will have no energy left to appreciate them. To avoid this from happening, you need to release tension.
Before you move on to your next task, try to take a little rest. You can relax and close your eyes for a couple of minutes. Just focus on taking deep breaths. Once you have released the tension, you can start setting intention. Think of the task you're doing next. What do you want to achieve? How can you do it with positivity?

Habit 3
Raise Necessity
Raise necessity means to always feel the need to take action. You have to wake up every morning. You have to fulfil all your responsibilities. You have to perform well. If you raise necessity, you don't hope for the best or wish things to get better. You feel the need to act. You feel the need to do something.
Necessity compels you to move. If you don't, you feel like you let yourself down. You are not meeting your own standards. You fail to accomplish your duties and obligations. Necessity is a stronger motivation. It creates urgency in you.
Brendon Burchard often asks these questions to high performers. "Why do you work so hard? How do you remain focused and committed? Brendon always gets the same answers. High performers tell him that it's just part of who they are. They cannot imagine being something else. They feel like it is what they're meant to do.
Habit 4
Increase Productivity
Are there times at work when you are very busy yet you feel like you're not progressing? The reason might be that what you are working on, what you are busy with, isn't really in line with who you are. You may be occupied doing something that you don't really want or something that doesn't match with your abilities.
Have you ever been sick because of too much stress at work? It is possible to be productive without compromising your health or well-being. Many high performers can prove that. They work hard yet they do not feel stressed. High performers find happiness and fulfilment amidst all their responsibilities.
There is a way to be more productive while taking good care of yourself and your loved ones. That is what you will learn from this habit. You do not need to be a superhuman or to over-caffeinate to do more. Just follow these practices.
The first one is to "Increase the Outputs that Matter". Do you always organize your e-mails at work? Studies have shown that people waste 28% of their office hours just sorting through their emails. Using the search function is more efficient than creating sub folders.
You are not doing real work when you're managing your emails. You are not being productive either when you clear up files, attend meetings or help with a colleague's false emergency. What you must do is to focus on making PQO or "Prolific Quality Output".
Habit 5
Develop Influence
Do you think you have influence to the people around you?Can you make them believe what you're saying? Can you make people follow you? Influence is the "ability to shape other people's beliefs and behaviours as you desire". It doesn't matter what your personality is. You can influence people even if you're an introvert.
You may think that it's entirely impossible for you to influence people. But maybe you just forget to ask. There are people out there who will be willing to help you. It's just that you fear rejection or judgement.
How can you test your influence if you don't ask something from your co-workers first? "You never know until you ask". Try to make a request to your child, partner, friend or boss. If you failed the first time, don't just quit. Eventually, you will get better at speaking up. And the people around you will get familiar with your ideas.
Here are more practices so you can develop more influence. The first one is to Teach People How to Think. Imagine that you have a 7-year-old son. He is working on his math homework. Later, on you notice him getting frustrated. He says, "I hate math". What would you do?
You can influence the way he thinks about math. You have an opportunity to direct his thoughts. You can help him change his thinking so that he can improve and even enjoy math.
Brendon Burchard advises his high level clients to communicate with their people. They have the ability to direct how the employees think about their selves. Leaders should also direct how the employees think about the competitors and the marketplace as a whole.
That is what separates high performing managers from the rest. They take the opportunity to influence their people to think big. Imagine that you are one. You must tell your team "if we want to be the best, this is how we should be thinking about ourselves… this is how we should be thinking about our competitors… this is how we should be thinking about the world and the future."
Habit 6
Demonstrate Courage
Courage does not mean saving humanity. It means making the move to begin change. To demonstrate courage, you do not need to do something ground-breaking. Even a small deed can make a huge impact.
Mark Twain once said, "Courage is not fearlessness; it is taking action and persisting despite that fear." What are the practices you can do to demonstrate courage? The first one can be to Honour the Struggle.
To be courageous, we must be ready to face life's challenges. We must accept struggle as a way of strengthening our character. We must remember that there is honour in struggle. Hard work builds character. Without struggle, there would be no great leaders.