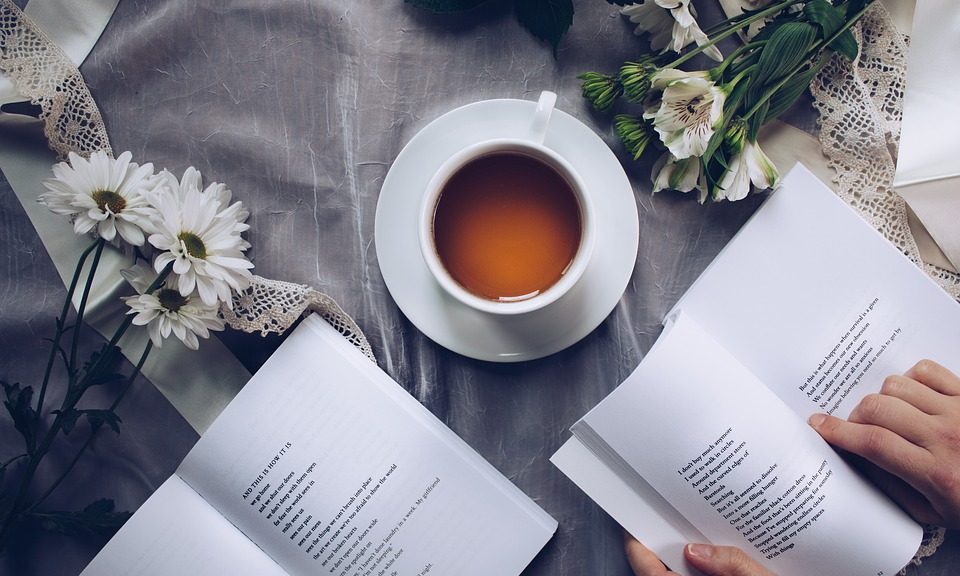 Deep Work by Cal Newport
Deep Work by Cal Newport
Deep work is important not because distraction is evil, but because deepwork can get you from point A to point B in a minimum time possible.

Cal Newport
Why Deep Work Is Valuable ?
If you want to become significant in the eyes of society you need two things:
1- The ability to learn hard things quickly.
2- The ability to complete an important task, in terms of both quality and speed.
To achieve a high quality of work we have an equation and it says:-

High Quality Work Produced = (Time Spent) x (Intensity of Focus).
Toppers students at well-recognized schools already recognize this equation. And by increasing their focus they reduce the time spent without affecting the quality of their work.
But to do a focused work we must work deeply and not indulge in multitasking. Although, multi-tasking has became a routine in our daily lives, Sophie Leroy proved that there is something called "attention residue". Which results from moving from Task A to Task B without finishing Task A or even if you finish it. And the mind is still thinking about Task A. And the more intense the residue, the worse you perform on Task B.
So if you learn the techniques of deep work (given in this summary) and apply them in your life. You can achieve more in less time with highest quality.
So how can we work deeply ?
They are Four strategies for achieving a state of deep work:
One: The Monastic Philosophy of Deep Work Scheduling
This strategy is based on solely (as you'd expect) on isolating yourself from all the distractions that we might encounter in our lives. In this approach you act like a monk and keep yourself away from every distraction. Its like you are preparing for IAS, you went to delhi for 1 year, and you are not in contact with anyone except your parents. As an example, we'll see Donald Knuth. He's famous for many innovations in computer science, including, notably, the development of a rigorous approach to analyzing algorithm performance. When you check his website at Stanford, you'll find that there's no email address, but rather a note is left in that space. "I have been a happy man ever since January 1, 1990, when I no longer had an email address. I'd used email since about 1975, and it seems to me that 15 years of email is plenty for one lifetime. Email is a wonderful thing for people whose role in life is to be on top of things. But not for me; my role is to be at the bottom of things. What I do takes long hours of studying and uninterruptible concentration."
Of course, he doesn't cut himself off from the world, you'll find a postal mailing address. He says that his assistant will sort the incoming letters according to the importance and he'll reply to them accordingly. Practitioners of the monastic philosophy tend to have a well-defined and highly valued professional goal that they're pursuing, and the bulk of their professional success comes from doing this one thing exceptionally well. It's this clarity that helps them eliminate the thicket of shallow concerns that tend to trip up those whose value proposition in the working world is more varied.
Two: The Bimodal Philosophy of Deep Work Scheduling
This strategy is for those who can't shut themselves completely out of the world. The revolutionary psychologist and thinker Carl Jung adopted this strategy. He isolated himself in the mornings for several hours to write, and to meditate what he wrote during a walk in the forest. And later he had to attend lectures and to go to his clinic to make a living.
This philosophy asks that you divide your time, dedicating some clearly defined time slots to complete your most important tasks and leaving the rest open to everything else. During the deep time, the bimodal worker will act monastically—and will be away from everyone, with his cell phone off. Its like you are studying in your room for 2 hours where there is no distraction using your phones. And then you come out of the room and live a normal life for 1 hours and so on.
The bimodal philosophy believes that deep work can produce extreme productivity, but only if the subject dedicates enough time reach maximum cognitive intensity—the state in which real breakthroughs occur. For example, a few hours in a day, a 3-day weekend every week, or maybe even a whole season during a year.
Perhaps the biggest obstacle to implementing this philosophy is that even short periods of deep work require a flexibility that many fear they lack in their current positions.
Being an hour away from your mobile phone can make you feel uncomfortable, then what about a few hours? Even if you know deep inside that this will give a better result. People usually respect your right to become inaccessible if these periods are well defined and well-advertised, and outside these stretches, you're once again easy to find.
Three: The Rhythmic Philosophy of Deep Work
Or as some call it, the Chain Method. It is simply applied by you choosing a certain hour to do a certain activity each and every day. And every day you make a big red cross on the calendar that you finished the designated task. Until you see a "chain" of red crosses growing. And your job is not to let that chain cut off.
Four: The Journalistic Philosophy of Deep Work Scheduling
When you are too busy throughout your day, you can follow this approach. You act as a journalist. You go to deep work as soon as you see yourself free for even half an hour. That means if you know that you are free from 5 to 5:30 you switch off your cell phone and start completing your most important tasks in an isolated place.
Rituals
Charles Darwin had a strict structure for his working life during the period when he was perfecting his book "On the Origin of Species". As his son Francis later remembered, he would rise at seven to take a short walk. He would then eat breakfast alone and go to his study from eight to nine thirty. The next hour was dedicated to reading his letters from the day before, after which he would return to his study from ten thirty until noon. After this session, he would think deeply over challenging ideas while walking on a prescribed route that started at his greenhouse and then circled a path on his property. He would walk until satisfied with his thinking then declare his workday done.
Sure, you mustn't have the same exact routine. But the are main things you should consider.
– Where you'll work and for how long. You must specify a location for your deep work efforts.
– How you'll work once you start to work. You need rules and processes to keep your efforts structured. Like turning off the internet and such. So, you don't waste time during deep work thinking about what you should do to achieve deep work this will empty your willpower battery.
– How you'll support your work? You need to ensure your brain gets the support it needs to keep operating at a high level of depth. For example, you might specify that you start with a cup of good coffee. At the same time, this support needs to be systematized so that you don't waste mental energy figuring out what you need at the moment.